Who is USSEA's General Membership for?
USSEA's 'General' Membership is for everyone, from skateboard enthusiasts looking to advance their skills, students who are just beginning, coaches looking to network and advance their teaching skills, or anyone (such as a parent) who is supporting a beginner.
What perks does a 'General' level membership come with?
For one, our General Membership level gives USSEA community members access to the USSEA Forums where students can find certified skateboard instructors offering lessons, instructors can find job postings for positions within the skateboarding industry, and anyone can post on our 'Tips on Tricks' section where members can ask for advice and even upload videos of themselves in order to get pointers from qualified instructors on what adjustments to make for better success.
These forums are a great place for dynamic sharing of skills and for seeking support.
*USSEA forums are only viewable to members.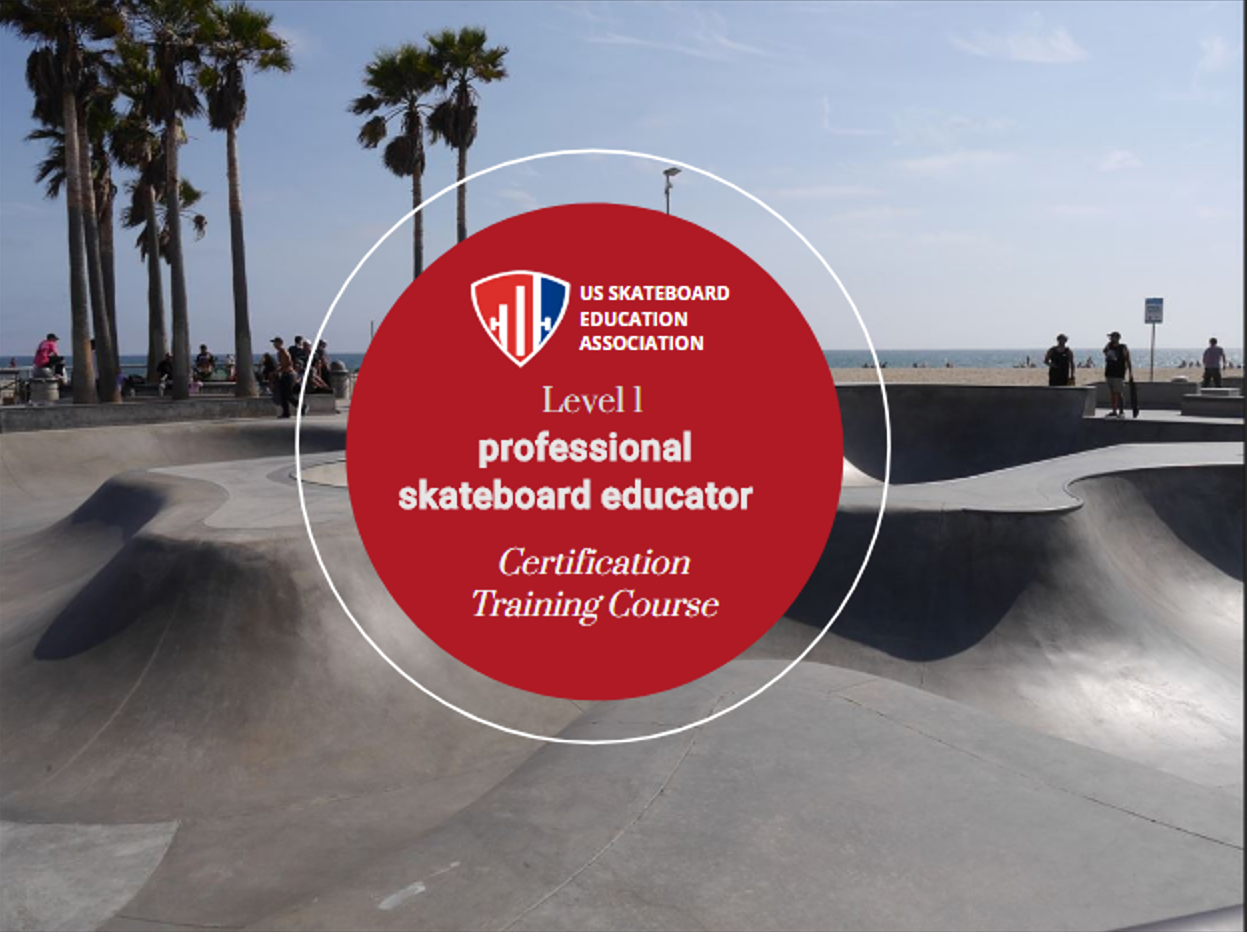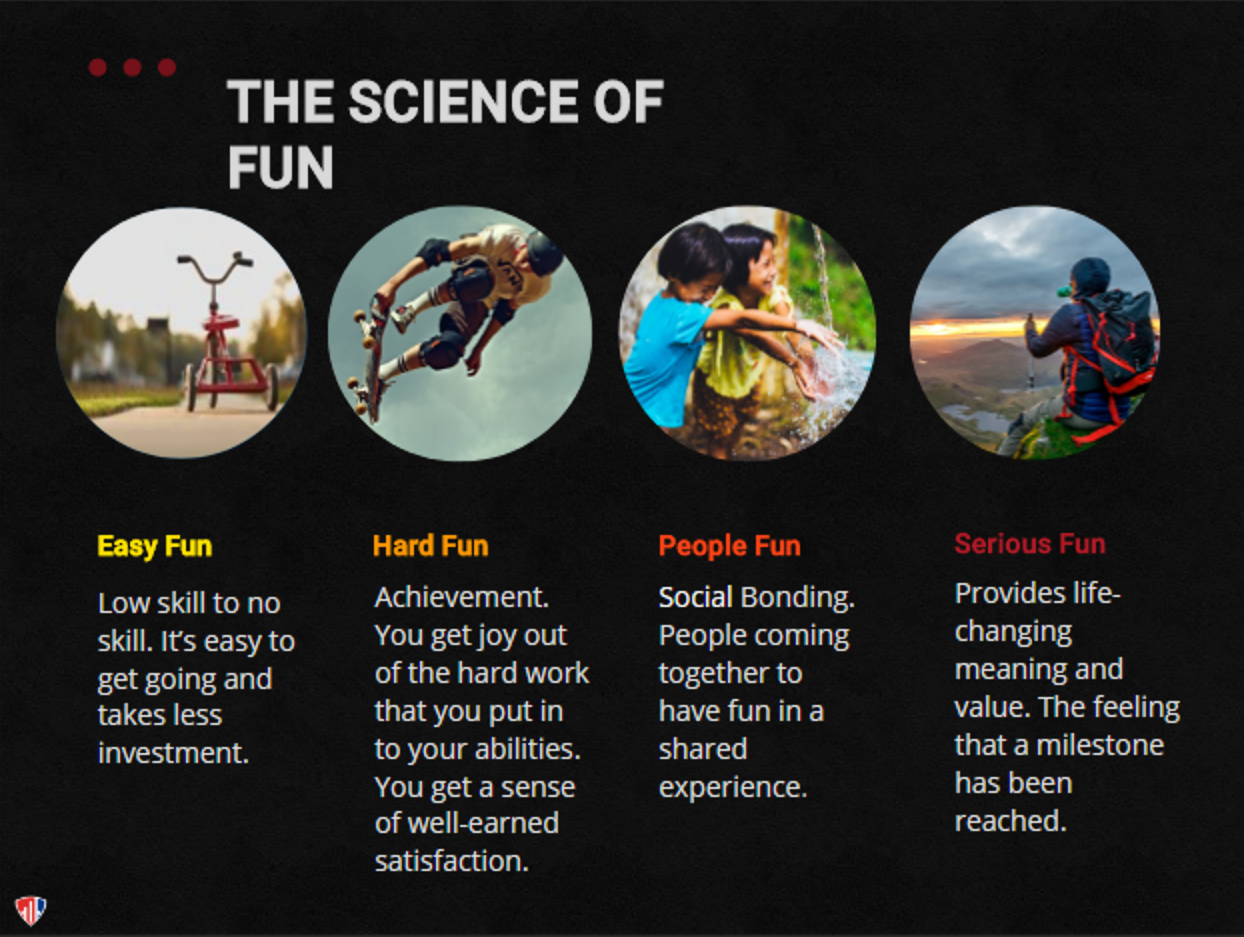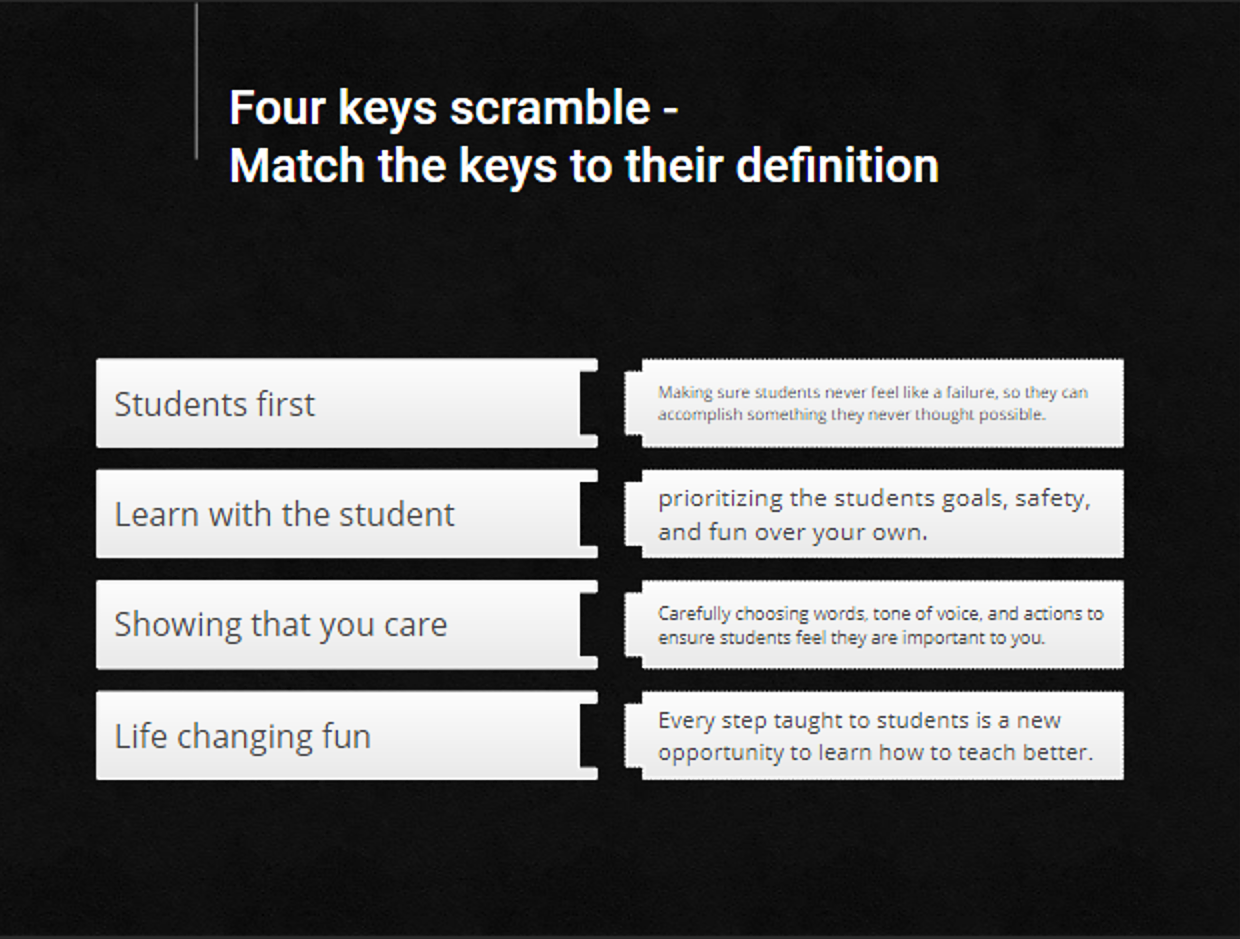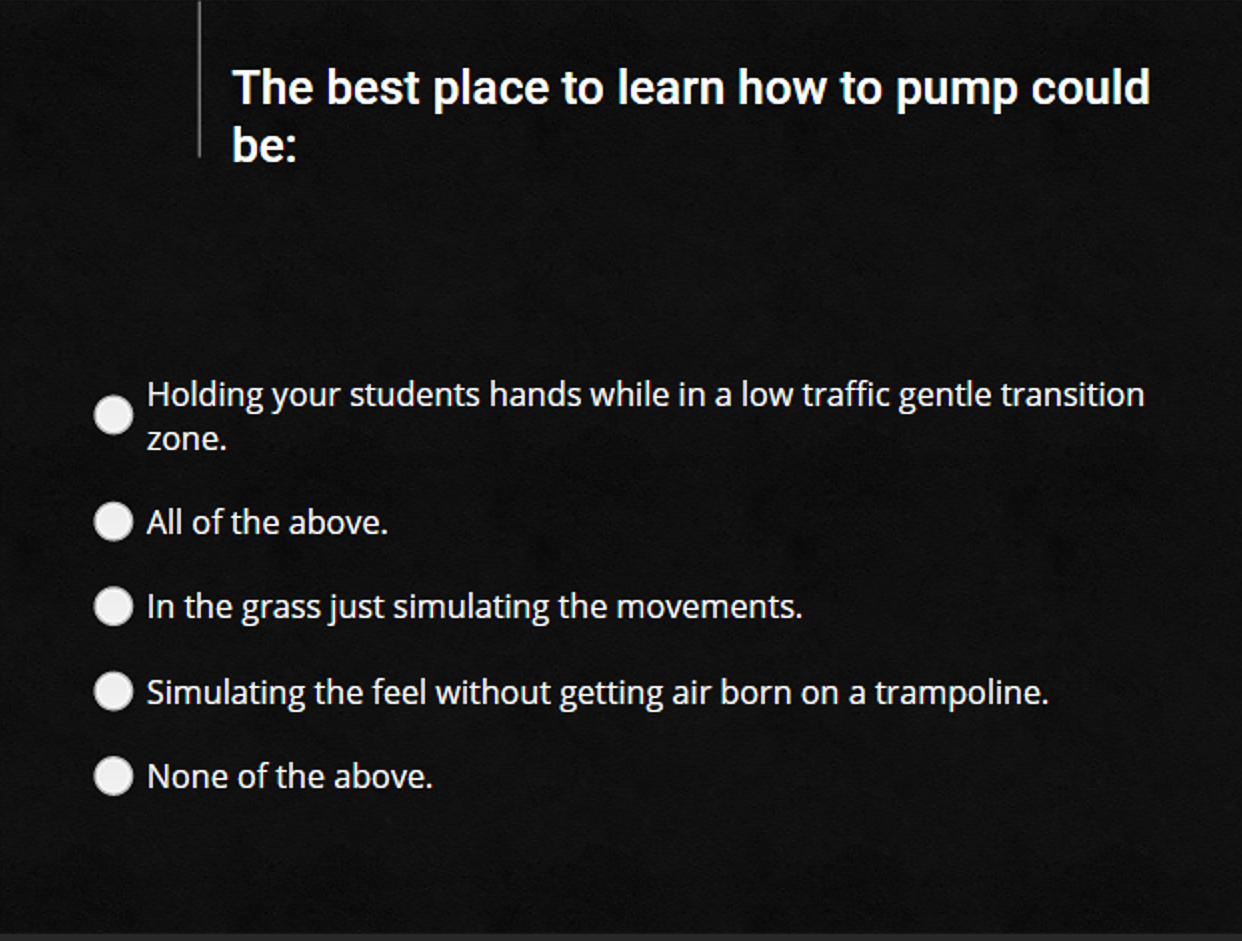 *All images and materials in our course are copyright and all copyright violations subject to penalties.
Second, General Membership gives you access to our comprehensive, interactive and in-depth e-learning course aimed at those wanting to hone their teaching skills for either coaching or for supporting a learning child. The course has quizzes throughout to test your knowledge with a final exam for completion. This course is a prerequisite for our Instructor Certification, so a person who is called to learn from and goes on to complete this course will already be half way to certification should they choose to pursue it!
This course also has valuable information for people learning or perfecting skateboarding, though USSEA is currently working on a course aimed specifically at students of the sport which will be made available to General Members.
Finally, overall, General Membership gives insider access to materials and events as they're available such as occasional online educational workshops and seminars with opportunities for members to ask questions of USSEA's lead instructors, and educational how-to videos (videos coming very soon). Additional perks are expected in time and this will eventually raise the cost of membership, so now is a very good time to sign up with only a low cost of $20/yr!
Who is USSEA's Educator Membership for?
USSEA's Educator Membership level is specifically for individuals who teach or are intrested in teaching skateboarding. This plan level requires vetting and approval to join. Steps to joining this level of membership include a background check, concussion training and safety training and CPR certification. Being an Educator Member means you have been vetted and USSEA approved. USSEA Educator Membership is also required for USSEA Certified Instructors.
What perks are included in an 'Educator' membership?
Educator Members gain access to ongoing educational opportunities, including online workshops and seminars, as well as in-person skate clinics.
Educator Members also have access to our USSEA Forums where members can share information with each other around best practices for educators or seek general support, they can upload bio's for themselves in seeking job opportunities or advertising services, or brows our Job's board for jobs listed in the skateboarding industry.
*USSEA forums are only viewable to members.
As stated above, the following items are required in order to be approved for an Educator Membership.
Who is USSEA's Partner Program Membership for?
USSEA's Partner Program Level of Membership is skateboard-related business, retailers, and for any organization, such as skate schools that offer programming for students, or city municipalities responsible to managing skateparks.
What perks are included in a partner program level membership?
Partner program membership gives organizations access to our Learn to Skate™ system specifically designed to support programs running more safely and effectively from day one. This is a lesson plan for classes and camps that can be licensed at an additional cost, but available only to members.
Membership also gives organizations full rights and access to our S.K.A.T.E. SAFE materials, including our eye-catching Safety Signage developed to improve safety and etiquette at skateparks, or anywhere designated for skateboarding.
And finally, included in this membership is access to our consulting services, including in-person audits of parks or programs to asses safety and certification of parks on the basis of safety and 'ease-of-use' features for beginners for learning purposes.

Ultimately, this membership level is specifically designed to give maximum access to all of our research, expertise and hands-on support in building and implementing the necessary scaffolding for the most carefully designed safety measures in order to better protect both the organizations and the public that they serve against any undue or unnecessary (avoidable) damages.